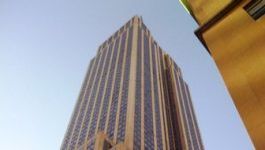 Constellium: to be primary coil supplier for new Audi A7.
(CercleFinance.com) - Constellium will be the primary supplier of aluminium for the new Audi A7 Sportback, providing the German premium carmaker with coils to be used for doors, hood, and fenders, the Dutch company said on Thursday.


Constellium said it has strengthened its long-term partnership with Audi to supply aluminium automotive body sheet, as well as structural components for the new vehicle.

Its shares were up 9.2 percent at 9.2 euros on Euronext Paris.

The new Audi A7 will be produced at the Audi Neckarsulm plant in Germany.

Copyright (c) 2017 CercleFinance.com. All rights reserved.