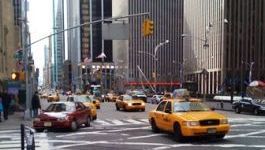 ASML: FY EPS in line with estimates
(CercleFinance.com) - The ASML share is down 1% in Amsterdam in early trading on Wednesday, after the group published sluggish FY 2019 earnings of 2.
59 billion euros, or 6.16 euros per share, which matches the consensus.

The supplier of lithography equipment saw its gross margin slip 1.3 point to 44.7%, while revenues increased 8% to 11.8 billion euros, including 2.8 billion in Installed Base Management sales.

On this basis, the Dutch group will pay a dividend of 2.40 euros per share for 2019, up 14%, in addition to a three-year share buyback program of up to six billion euros.


Copyright (c) 2020 CercleFinance.com. All rights reserved.