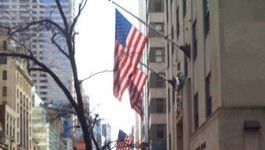 ASML: promotes Christophe Fouquet to executive manager role
(CercleFinance.com) - Dutch chip equipment maker ASML has promoted Christophe Fouquet, the current boss of its applications business, to its management board as an executive vice president, the company said on Tuesday.


Aged 44, Christophe Fouquet will take over responsibility for the strategic extreme ultraviolet (EUV) unit from Frits van Hout, as from 1 April 2018.

Christophe Fouquet will oversee the introduction of EUV lithography in high volume manufacturing of integrated circuits at customer sites, ASML said.


Copyright (c) 2018 CercleFinance.com. All rights reserved.