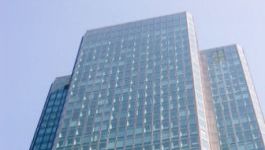 Euronext: completes acquisition of 66% of Nord Pool
(CercleFinance.com) - Euronext has announced that, after receiving regulatory approvals, it has completed the acquisition of 66% of the capital and voting rights of Nord Pool.


With the acquisition of Nord Pool, a player in the energy market in Europe, Euronext is diversifying its mix of revenues by entering the electricity market and strengthening its activity in raw materials.

"This transaction also contributes to the group's ambition to grow its presence in the Nordic region and further strengthens Oslo as Euronext's main hub in the Nordics," management said.

Nord Pool's activities will be consolidated in Euronext's financial statements as from today, 16 January 2020.

Nord Pool's sales reached around 40 million euros in 2018, and 524 TWh were traded on its markets.



Copyright (c) 2020 CercleFinance.com. All rights reserved.