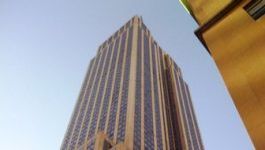 Gemalto: keeping afloat after annual results
(CercleFinance.com) - The Gemalto stock is managing to keep afloat - up 0.
3%, in a bearish market in Amsterdam today (AEX down 1%), after the digital security specialist published 2017 earnings of operating activities that were down 32% at 310 million euros.

The group's corresponding margin fell by 4.1 points to 10.4%, on sales that are down 5% at 2,972 million euros. At constant exchange rates, revenues are down 4% over the year, although are up 1% year-on-year in the second half of the year alone.

In 2018 Gemalto expects single-digit earnings growth of its operational activities between the middle and top of the range.


Copyright (c) 2018 CercleFinance.com. All rights reserved.