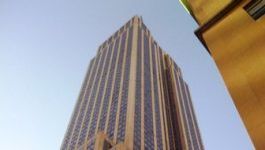 Wolters Kluwer: launches new law school suite in the US
(CercleFinance.com) - Dutch specialist publisher Wolters Kluwer on Thursday said it was launching a new connected solution for US law students.


The suite offers tools and resources to improve learning and help students obtain better outcomes in the classroom and on the bar exam, the group said.

The solution measures students' progress, identifies individuals in need of additional support, and helps law schools meet American Bar Association standards for formative assessments and bar passage rates, it noted.

The suite builds on the success of Wolters Kluwer's so-called "Connected Casebook" digital solution, that offers an online e-book with search and study capabilities, including highlighting and note-taking, practice questions, briefing tools, and a news feed that connects learning to current events.

Copyright (c) 2019 CercleFinance.com. All rights reserved.