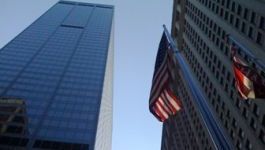 Wolters Kluwer: disposal of Corsearch.
(CercleFinance.com) - Wolters Kluwer Governance, Risk & Compliance (GRC) has announced an agreement for the sale of Corsearch, its trademark solutions business, to Audax Private Equity, for 140 million dollars in cash.


This agreement comes after a review of strategic alternatives for this subsidiary, a review that was announced on 24 April by the Dutch professional publishing group, which wants to focus its investments on other activities.

The transaction is subject to customary conditions from regulatory authorities and should be finalised by the end of the year. Wolters Kluwer has pointed out that it wants to moderate an expected dilution from this sale on his adjusted EPS, via share repurchases.


Copyright (c) 2017 CercleFinance.com. All rights reserved.