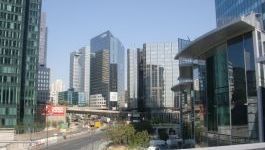 TomTom: share buyback program completed.
(CercleFinance.com) - Dutch navigation systems company TomTom completed its share buyback programon 8 December after purchasing 6.
48 million euros worth of stock in a little under a week, it said in a statement on Monday.

The firm has repurchased 728,643 ordinary shares at an average price of 8.89 euros each over the period from 4 December to 8 December inclusive, the company said.

This transaction has concluded the share buyback program, as announced on 19 September 2017, under which TomTom has bought back a total of 5,384,450 ordinary TomTom shares at an average price of 9.25 euros per share.

In all, TomTom has spent about 49.8 million euros on the program.

TomTom plans to use the shares to cover its commitments arising from its stock option and share plans.

Copyright (c) 2017 CercleFinance.com. All rights reserved.