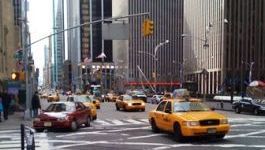 Airbus: adjusts its production of A380 and A400M aircraft
(CercleFinance.com) - Airbus has confirmed adjustments in the production rates of its A380 and A400M programs.


This new plan, which was presented to the European Works Council today, provides for the production of six A380s and eight A400Ms per year from 2020.

Airbus estimates that these measures will affect up to 3,700 jobs at sites in the country's founding countries: France, Germany, the UK and Spain.

The company is confident that it will be able to offer opportunities to most employees who are affected, in programs that are currently being ramped up.

Managing mobility of 12% each year, Airbus is able to adapt its level of flexibility across its divisions, functions and subsidiaries in order to facilitate the redeployment of personnel to other programs.

The company will provide further information on the progress of talks with social partners involved in good time.



Copyright (c) 2018 CercleFinance.com. All rights reserved.