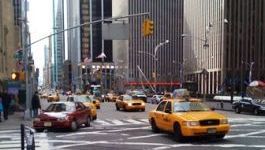 Airbus: Qatar Airways orders fifty A321NEO ACFs.
(CercleFinance.com) - Qatar Airways has just confirmed an order of fifty A320neo and has made an additional firm order of fifty A321neo ACF (Airbus Cabin Flex configuration).
"This order replaces the original one placed in 2011" the group said.

This new order of the A321neo ACF will support the Qatar Airways network's development by taking advantage of the capacity of the A321neo range. The order is worth a total of 6.35 billion dollars.

Qatar Airways CEO, His Excellency Mr. Akbar Al Baker, said: "At a time when Qatar Airways is experiencing unprecedented growth and expansion the need for efficient, reliable and modern aircraft has never been greater."

"To answer our need for growth and additional capacity, the A321neo ACF is a world-class choice for our passengers and for our business. Qatar Airways is the fastest growing airline in the world and with this aircraft we will operate the youngest fleet whilst delivering unprecedented comfort and services to our customers," the company added.


Copyright (c) 2017 CercleFinance.com. All rights reserved.