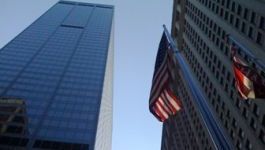 STMicro: collaboration with Amazon web services.
(CercleFinance.com) - STMicro: collaboration with Amazon web services.

On Thursday morning STMicroelectronics announced its collaboration with Amazon Web Services (AWS) on Amazon FreeRTOS, the latest addition to the AWS connected solution to the Internet of Things (IoT), therefore offering a complete solution to connect an IoT node-to-cloud solution to the market.

This collaboration speeds designers' efforts to create easily connectable IoT nodes with the combination of ST's semiconductor building blocks and Amazon FreeRTOS, which extends the leading free and open-source real-time operating-system kernel for embedded devices (FreeRTOS) with the appropriate libraries for local networking, cloud connectivity, security, and remote software updates.

For the STM32, one of the industry's most popular family of 32-bit Arm® Cortex®-M microcontrollers, ST's modular and interoperable IoT development platform spans state-of-the-art semiconductor components, ready-to-use development boards, free software tools, and common application examples. At the official release of Amazon FreeRTOS, a version of the OS and libraries are immediately available to run on the ultra-low-power STM32L4 series of microcontrollers.



Copyright (c) 2017 CercleFinance.com. All rights reserved.