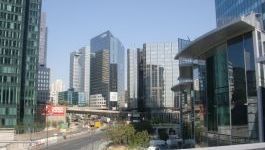 STMicro: Moody's upgrades credit rating.
(CercleFinance.com) - STMicroelectronics has said that Moody's has upgraded its credit rating on the group to "Baa3," due to what it sees as an another tangible result of the group's ongoing transformation, driven by STMicro's sustainable growth in turnover and supported by a strong financial position.


The group said that it is delighted that the three rating agencies that publish their analyses on ST, on request, are now in line, classifying ST's credit profile in the Investment-grade category, the semiconductor manufacturer added.


Copyright (c) 2017 CercleFinance.com. All rights reserved.