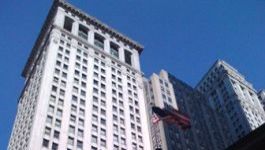 Philips: in collaboration deal with Belgium's LindaCare
(CercleFinance.com) - Philips is collaborating with Belgian digital health firm LindaCare to monitor cardiac arrhythmia patients, the Dutch healthcare company said on Thursday.


The group said it will combine Lindacare's cloud-based solution for the remote monitoring of patients with cardiac implantable electronic devices (CIEDs) with its image and workflow management platform.

The move will enable caregivers to see additional information as part of the broader cardiovascular history of each patient, helping them make the best treatment decisions, Philips said.

Philips has had a minority stake in LindaCare since 2018.

The announcement was made as Philips is showcasing its latest cardiac care innovations, ahead of the ESC Congress which will start this weekend.

Copyright (c) 2019 CercleFinance.com. All rights reserved.