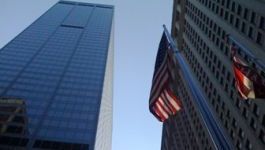 Toyota: plans joint venture with Panasonic
(CercleFinance.com) - Toyota and Panasonic have announced announce today an agreement to begin studying the feasibility of a joint automotive prismatic battery business.


This agreement will meet growing demand and expectations for electrified vehicles. Both groups want to accelerate their development of batteries.
Toyota is working on the development of a full range of environmentally friendly vehicles including HVs, PHVs (plug-in hybrid vehicles), FCVs, and EVs (electric vehicles).

Panasonic has made automotive lithium-ion batteries one of its main activities and its batteries are used by many manufacturers world.


Copyright (c) 2017 CercleFinance.com. All rights reserved.