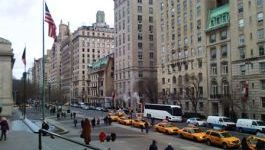 WPP: stock collapses 14% - dull results and forecasts
(CercleFinance.com) - WPP is the sharpest faller in the FTSE 100 index today, with the advertising group's share in a spin, falling around 14% on the London Stock Exchange.


Analysts at Invest Securities mention 2017 dull results and a lacklustre guidance (forecasts). WPP has also announced new restructuring measures. Indeed, 2017 was not a great year for the group, CEO Martin Sorrell said. Last year, WPP's revenues came in at 15.3 billion pounds.

Although growth in published terms reached 6.1%, it is only 1.6% excluding FX factors, with a decline (-0.3%) on a comparable basis.
Operating profit rose 4.9% to 2.3 billion pounds, up 1.5% excluding FX factors. Meanwhile, pre-tax profit rose by 11.6% to 2.1 billion pounds or 1.9 billion pounds (+27.4%) after tax. The group will propose a 6% increase in its dividend to 60 pence per share at its AGM.

Finally, WPP is cautious for 2018, providing forecasts that are below expectations. Organic growth came to zero in January, the group said. Over FY 2018, WPP expects stable budgets on a comparable basis, which is also the case for its operating margin (excluding FX factors).



Copyright (c) 2018 CercleFinance.com. All rights reserved.