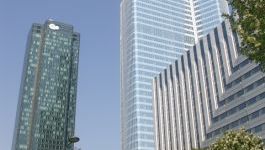 Glencore: sells Australian coking coal mine
(CercleFinance.com) - British consortium GFG Alliance said on Tuesday that its mining division had signed a binding agreement to acquire Glencore's metallurgical coking coal mine in New South Wales, Australia.


Sanjeev Gupta's holding company said the transaction is expected to be completed in the first quarter of 2018.

Last Friday Glencore completed the sale of a 51% stake in petroleum logistics unit HG Storage International (HGSI) to HNA, a transaction that was originally announced in March 2017.

Glencore and HNA have also entered into a second agreement by which three of the original transaction assets located in the USA will be transferred into HGSI in 2018.

Out of the original purchase price of 775 million dollars, 579 million dollars is attributable to Friday's closing, with the balance payable once the second agreement closes.

Copyright (c) 2018 CercleFinance.com. All rights reserved.