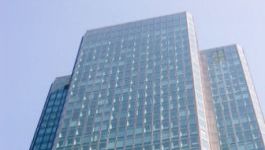 Telecom Italia: reaches content deal with Mediaset
(CercleFinance.com) - Telecom Italia said on Thursday that it has reached a strategic agreement with Italy's biggest TV broadcaster Mediaset that will allow its customers to watch all Mediaset free-to-air channels.


Starting from January 2019, Telecom Italia's Timvision subscribers will have access to the online programming by Canale5, Italia1 and Retequattro, as well as the free-to-air themed channels La5, TGCom24, Mediaset Extra, 20, Iris, Italia2 and Top Crime.

Documentary channel Focus will then start broadcasting in mid-May.

The deal will include options for pausing, rewinding, re-starting programmes and accessing the programming of the previous week made available online by Mediaset, TIM said.

Copyright (c) 2018 CercleFinance.com. All rights reserved.