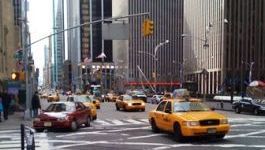 Telecom Italia: board approves separation of fixed assets
(CercleFinance.com) - Telecom Italia said late on Tuesday that its board of directors has approved the separation of the group's fixed access network, in a move that was widely expected by investors.


The split will create a separate legal entity that is 100%-controlled by TIM, owning the access network, and the entire infrastructure (buildings, electronic equipment and IT systems).

TIM's board has also approved the 2018-2020 strategic plan presented by CEO Amos Genish, which focuses on digital innovation, fibre, 4.5G and 5G, and mainly cost cutting.

"Although the plan does not seem to exceed consensus expectations much, we think it should help secure the risk from Iliad's forthcoming entry and reassure investors," Bryan Garnier analysts commented.

The broker has decided to upgrade its recommendation on the stock to "neutral."

The Italian group announced that revenues rose 4.2% to 19.8 billion euros in 2017, although EBIT fell by 11.6% year-on-year.

Listed in Milan, its shares were down 1.4% at 0.76 euro after these announcements were made.

Copyright (c) 2018 CercleFinance.com. All rights reserved.