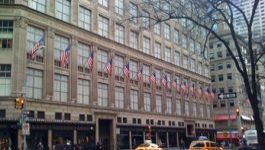 Telecom Italia: stock upbeat after quarterly results.
(CercleFinance.com) - The Telecom Italia share is up 1.
6% at lunchtime, with investors welcoming generally encouraging Q3 accounts.

The leading Italian telecom operator, which is currently controlled by Vivendi, posted net profit of 476 million euros over the period, up 8% year-on-year. Ebitda, however, fell 2.5% to 2.1 billion euros, while EBIT was down 10.9% at 963 million euros.

In terms of business, revenue also grew by 1.3% to 4.9 billion euros (+1.8% in organic terms).

Telecom Italia still targets organic growth of at least 5% in EBITDA over 2017.


Copyright (c) 2017 CercleFinance.com. All rights reserved.