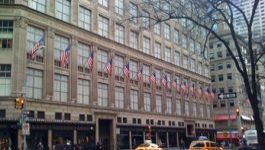 Eni: to become operator of Australian gas field
(CercleFinance.com) - Eni has acquired the 32.
5% stake that Shell held in the Evans Shoal gas field, and has become the operator of this project which is located offshore Northern Australia, the Italian group said on Thursday.

The transaction has been approved by the joint venture and the Australian Government has granted all the required approvals, the energy company said.

Eni will now own 65% of the field, with Petronas (25%) and Osaka Gas (10%).

Obviously very active at the moment, Eni has also signed an agreement with the Moroccan state company ONHYM to enter into offshore shallow exploration permits located in the waters of the Atlantic Ocean.

Following the agreement, Eni will be the operator of this license, with a 75% stake.

Copyright (c) 2017 CercleFinance.com. All rights reserved.