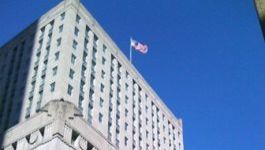 Luxottica: stock falls on disappointing outlook
(CercleFinance.com) - Luxottica, the Italian eyewear group's stock is down about 2% on the Milan Stock Exchange today, bringing with it Essilor in Paris, even though both groups are set to finalise their merger this year (in the first half, according to Luxottica).


As it already indicated on 29 January, the group ended 2017 with net sales of 9.1 billion euros, up 0.8% as reported and up 2.2% at constant exchange rates.

In adjusted terms, Luxottica added last night that operating income increased 0.7% to 1.4 billion euros, or +2.7% excluding FX factors. However, net income, group share rose by 12.2% to 970 million euros billion euros (2.03 euros per share). At its next AGM, the group will be proposed to raise the dividend by 10% to 1.01 euro.

The group's president and founder, Leonardo Del Vecchio confirmed that Luxottica will report growth in 2018, targeting growth of between 2% and 4% at constant exchange rates, although broker Bryan Garnier reports that the consensus was expecting higher growth of 4.5% to 5%. The Italian group also expects adjusted operating profit to increase by between 0.8x and 1x sales growth, which is not particularly encouraging.


Copyright (c) 2018 CercleFinance.com. All rights reserved.