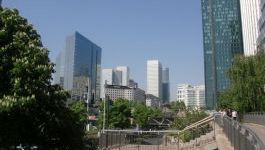 SodaStream: a striking last quarter
(CercleFinance.com) - On Wednesday before Wall Street opened SodaStream reported Q4 EPS of 1.
13 dollar, up 42 cents y-o-y.

Analysts were much less confident, on average expecting EPS of 80 cents.

Revenue also increased by more than expected to 157.7 million dollars, up from 131.8 million dollars in Q4 2016 and the consensus of 152 million dollars.

SodaStream aims for FY EPS growth of around 5%. Meanwhile, revenues are expected to rise by about 12%.


Copyright (c) 2018 CercleFinance.com. All rights reserved.