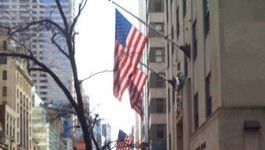 Vodafone: collaborates with Amazon on edge computing
(CercleFinance.com) - Vodafone is collaborating with Amazon Web Services (AWS), the cloud unit of US online giant Amazon, to help developers build applications for 5G networks.


Under the terms of the deal, Vodafone Business will make the AWS Wavelength platform available in Europe, providing edge computing capabilities to developers, Internet of Things (IoT), devices and end users.

The AWS Wavelength suite has been designed for faster speeds and lower latencies, in particular for augmented reality devices, high-definition video games on mobile phones, as well as mobile robots and drones.

AWS Wavelength will first be available in the UK and Germany on the Vodafone 5G network.

Copyright (c) 2019 CercleFinance.com. All rights reserved.