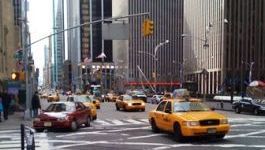 TechnipFMC: signs a 4.2 billion dollar contract with Bapco.
(CercleFinance.com) - TechnipFMC has announced its signing of a 4.
2 billion dollars contract with Bahrain Petroleum Company (Bapco).

This contract covers Bapco's modernisation program (BMP). It has been jointly signed with Samsung Engineering and Tecnicas Reunidas.

The project focuses on expanding the capacity of the Sitra refinery from 267,000 barrels to 360,000 barrels per day (BPD), improving energy efficiency, refining the heavy part of crude oil (the bottom of the barrel), improving the refinery's product range and meeting environmental standards.

This project includes engineering, procurement, construction and commissioning (EPCC) and is scheduled for completion in 2022.


Copyright (c) 2017 CercleFinance.com. All rights reserved.