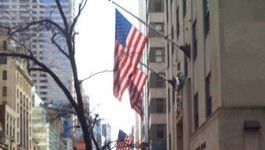 G4S: falls after trading update.
(CercleFinance.com) - G4S shares are down 4.
6% in London today, after the security service provider's trading update, which was marked by organic sales growth of 4.4% over the first nine months of 2017.

The British group said that this growth was boosted by all regions of the world, apart from the Middle East and India, two areas without which organic growth reached 6.1%.

For the full-year, G4S expects organic sales growth of between 3% and 4%, as well as "solid growth" in earnings. It also targets a net debt to EBITDA multiple of up to 2.5x, at the year-end.


Copyright (c) 2017 CercleFinance.com. All rights reserved.