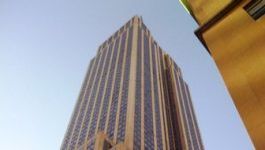 Sainsbury's: CEO to retire as CEO
(CercleFinance.com) - On Wednesday Sainsbury's CEO Mike Coupe confirmed that he intends to step down soon, a departure that is officially set to occur at the end of May.


Coupe, who joined the British retail group in 2005 and has led the group since 2014, will be replaced as from 1 June by Simon Roberts, Sainsbury's Retail and Operations Director.

The new CEO's basic annual salary will be 875,000 pounds (just over one million euros), which will be supplemented by supplementary retirement and profit-sharing bonuses.

Mike Coupe's departure comes after the supermarket chain's share price has fallen by over 16% over the past two years.

The market doesn't seem to like this news, with the Sainsbury's share down over 2% in mid-morning trading on Wednesday in London following this announcement.


Copyright (c) 2020 CercleFinance.com. All rights reserved.