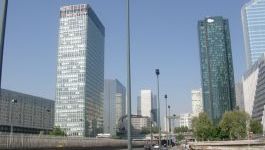 AstraZeneca: collaboration extended with Belgium's Biocartis
(CercleFinance.com) - On Wednesday the Belgian biotechnology company Biocartis announced an extension of its partnership with the sector giant AstraZeneca, with which it has just concluded a new collaboration agreement.


Both partners' first project will consist of determining whether the Idylla tests on Biocartis liquid biopsy improve the efficiency of the EGFR molecular tests carried out on tissues.

The aim is to market the Idylla tests - used when diagnosing cancer patients - in addition to AstraZeneca pharmaceutical products.


Copyright (c) 2020 CercleFinance.com. All rights reserved.