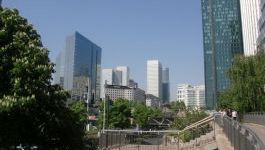 AstraZeneca: priority review for Lynparza
(CercleFinance.com) - AstraZeneca and Merck & Co announce that an application for approval of Lynparza (olaparib), in combination with bevacizumab, has been accepted for priority review in the United States, for first-line maintenance treatment in advanced ovarian cancer.


This FDA priority review was granted based on the results of the pivotal phase III PAOLA-1 trial, which were published in The New England Journal of Medicine, a trial comparing the Lynparza-bevacizumab combination with bevacizumab alone.

However, after the recommendation by an independent committee, AstraZeneca has decided to stop the phase III STRENGTH trial for Epanova, because of its unlikely benefit for patients with mixed dyslipidemia having an increased risk of cardiovascular disease.


Copyright (c) 2020 CercleFinance.com. All rights reserved.