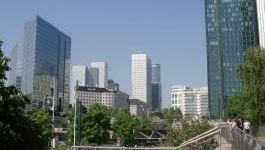 AstraZeneca: Seroquel deal for Europe now complete
(CercleFinance.com) - AstraZeneca has now completed an agreement to sell the commercial rights of its anti-psychotic pill Seroquel in Europe and Russia to Germany's Cheplapharm, the drugmaker said on Monday.


Under the terms of the agreement, AstraZeneca has received a payment of 178 million dollars, with the company also set to receive future sales-contingent payments of up to 61 million dollars.

AstraZeneca has now divested the rights to Seroquel on all major international markets, including the US.

Copyright (c) 2019 CercleFinance.com. All rights reserved.