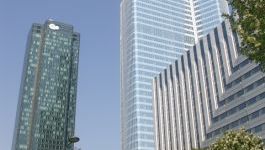 AstraZeneca: to spin off six autoimmune disease drugs
(CercleFinance.com) - AstraZeneca said on Wednesday that its biotechnological arm MedImmune will spin out six molecules from its early-stage programmes into a new, independent biotech firm called "Viela Bio.
"

The new company will focus on developing inflammation and autoimmunity drugs for severe autoimmune diseases, including three clinical and three pre-clinical potential new medicines.

This includes inebilizumab, currently in a Phase II trial for the treatment of neuromyelitis optica, a rare condition that affects the optic nerve and spinal cord in approximately five in 100,000 people.

However, the project does not include anifrolumab, a late-stage Phase III experimental drug for the treatment of lupus, AstraZeneca said.

The venture will be funded with up to 250 million dollars from a consortium of investors, with AstraZeneca set to become the largest minority shareholder in the company.

Copyright (c) 2018 CercleFinance.com. All rights reserved.