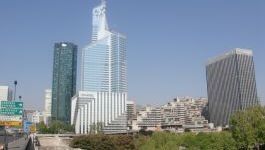 GlaxoSmithKline: priority review in multiple myeloma
(CercleFinance.com) - US health authorities have granted a priority review procedure to GlaxoSmithKline's belaxamab mafodotin, a treatment for relapsed or refractory multiple myeloma.


Multiple myeloma - the second leading cause of blood cancer - is considered a treatable disease, although is still incurable.

It affects over 32,000 new people each year in the US.

Almost 13,000 patients die from the disease each year.


Copyright (c) 2020 CercleFinance.com. All rights reserved.