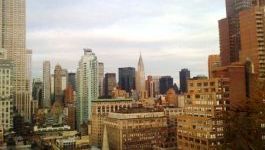 GSK: antibody named as FDA breakthrough therapy for myeloma.
(CercleFinance.com) - British pharmaceutical company GlaxoSmithKline said its BCMA monoclonal antibody had been given FDA breakthrough therapy designation for relapsed and refractory multiple myeloma.


The FDA's decision deals with patients who have failed at least three prior lines of therapy, including an anti-CD38 antibody and are refractory to a proteasome inhibitor and an immunomodulatory agent, GSK said.

In October, the European Medicines Agency (EMA) granted the same kind of designation for the treatment of relapsed and refractory multiple myeloma patients whose prior therapy included a proteasome inhibitor, an immunomodulatory agent and an anti-CD38 antibody.

Copyright (c) 2017 CercleFinance.com. All rights reserved.