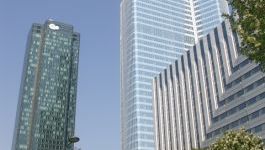 BP: extends collaboration with US cleantech firm
(CercleFinance.com) - BP has extended its collaboration agreement with US cleantech firm Arzeda a second time, to develop a bio-process for the production of a renewable chemical, the British oil company said on Tuesday.


After completing the project's first phase, both the companies have chosen to enter the second phase to accelerate progress towards the final marketing of the target chemical, BP said.

Seattle-based Arzeda uses computational design to build novel enzymes and discover new specialty chemicals and ingredients, based on its protein design technology.

Copyright (c) 2019 CercleFinance.com. All rights reserved.