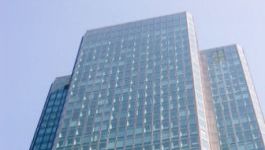 BP: agreement with Greece's Energean extended
(CercleFinance.com) - Greek energy firm Energean said on Monday that it has extended its agreement with BP on the Prinos oil field, offshore south of Northern Greece, until 2025.


All of the group's production of crude oil from the Prinos basin is currently sold to BP under the offtake agreement, which was originally signed in 2013 and was initially supposed to end in 2021.

Copyright (c) 2018 CercleFinance.com. All rights reserved.