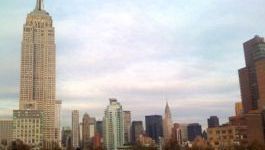 BHP: 'solid' 2017 on higher commodity prices
(CercleFinance.com) - Global mining giant BHP said on Tuesday that it had a "solid operating performance" in 2017, thanks to higher commodity prices.


For the half-year ended December 2017, BHP made profit from operations of 6.7 billion dollars, up from 6 billion dollars in 2016.

However, attributable profit fell to 2 billion dollars, impacted by an exceptional loss of 2 billion dollars, mainly related to the US tax reform.

The group announced it delivered free cash flow of 4.9 billion dollars, which it used to further reduce net debt (-23%) and increase returns to shareholders through higher dividends.

BHP has decided to pay an interim dividend of 55 cents per share, compared to 40 cents a year earlier.

Looking ahead, BHP said it was on track to deliver further productivity gains of 2 billion dollars by the end of the 2019 financial year.

Shares of BHP are down 3% at 1,514.2 pence in London after these results were announced.

Copyright (c) 2018 CercleFinance.com. All rights reserved.