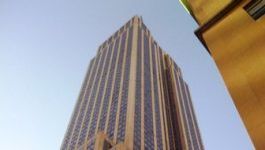 Rubis: acquisition in Kenya and partnership
(CercleFinance.com) - On Friday Rubis announced that via its local subsidiary KenolKobil, it has completed the acquisition of Gulf Energy Holdings Limited in Kenya.


"With cumulative volumes of 470 000 m3 of petroleum products in 2018, GEHL is present in the main market segments: retail (46 gas stations), commercial (notably supplying power plants and large industrial consumers), aviation fuels, LPG and lubricants. To support its distribution activities, the company owns two fuel depots (Mombasa and Nairobi) along with anLPG storage and filling plant and a lubricants unit," Rubis said.

Already present on the Kenyan market from March 2019, following the successful takeover bid launched on KenolKobil, thanks to this acquisition, Rubis thus becomes the leader with a market share of 20%.

In addition, Rubis announces that it has initiated exclusive discussions with the I Squared Capital fund to form a partnership within its subsidiary Rubis Terminal, which has 13 locations in four countries and a total capacity of 3.5 million cubic metres of storage. Rubis will keep 55% of Rubis Terminal's capital. The deal is subject to usual conditions (i.e. agreement for competition authorities).


Copyright (c) 2019 CercleFinance.com. All rights reserved.