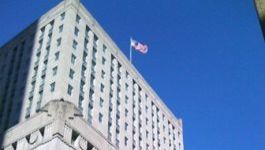 CGG: favorable ruling from a US court
(CercleFinance.com) - CGG has announced that by order made under the so-called "Chapter 15" procedure, the competent American court has acknowledged the judgment approving its safeguard plan made on 1 December by the commercial court of Paris.


The competent American Court order hence gives full effect to the judgment approving the plan and prohibits any action by creditors in the United States that would be incompatible with the safeguard plan.

This order marks the last American judicial step before the implementation of the restructuring plan of the geophysical studies specialist, which is expected by 28 February.


Copyright (c) 2017 CercleFinance.com. All rights reserved.