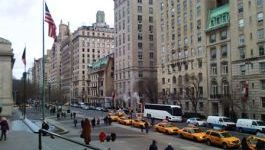 Valeo: Blackrock above 5% shareholding threshold
(CercleFinance.com) - Blackrock, acting for customers and funds, declared to the French market authority, AMF, that on 27 December it had broken above the 5% shareholding threshold and now has 5.
11% of the capital and 4.997% of voting rights of the French auto parts maker.

The US asset manager indicated that the increased shareholding stems from the purchase of Valeo shares on the market and an increase in the number of shares held as collateral.

Copyright (c) 2019 CercleFinance.com. All rights reserved.