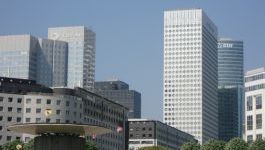 Valeo: profitability falls sharply in H2
(CercleFinance.com) - Published on Thursday evening, Valeo's 2017 accounts included a 4% decline in net income, group share, to 886 million euros.


In H2, net income, group share, fell sharply - down 24% at 380 million euros.

However, the automotive parts maker's Ebitda increased 14% from its level in 2016 to close to 2.44 billion euros, including 1.22 billion euros in H2 (+11%).

There was a lower increase in the group's gross margin over H2: it rose by 1.71 billion euros (up 12%), to slightly over 3.47 billion at the end of 2017 (+15%). There were similar changes in the group's operating margin (excluding share of results of equity affiliates), which amounted to nearly 1.46 billion euros at 31 December, up 14%, including 730 million euros in H2 (+12%).

Copyright (c) 2018 CercleFinance.com. All rights reserved.