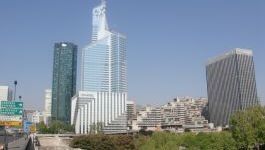 Europcar Mobility: Moody's downgrades outlook to negative
(CercleFinance.com) - Last night credit rating agency Moody's announced that it has downgraded its outlook on the B1 rating attributed to the French car rental company, Europcar Mobility Group to "negative".


Moody's - which placed the group on its watch list last October - explains its decision by the prospect of continuing weakness of Europcar's debt ratios over the next 12-18 months, especially in the event of an extension of the market's overcapacity and pricing pressures.

In particular, Moody's expects that the downturn of the European economy, coupled with the impact of Brexit, will continue to weigh on the corporate segment.

The Europcar Mobility share is down about 0.5% on Euronext Paris just after lunch on Wednesday.


Copyright (c) 2020 CercleFinance.com. All rights reserved.