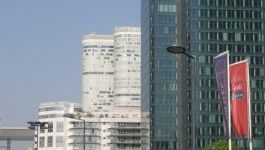 Edenred: up and running again after cyber attack
(CercleFinance.com) - Edenred announces that its operations are back to normal once more, after malware attacked its IT systems on 21 November, with the group specifying that this new generation software has now been identified and has not spread.


Edenred's activities made a rapid return to normal through precautionary measures taken immediately after the attack, including the disconnection of systems to protect business activities and customer transactions.

"There is currently no evidence to suggest that personal data of any kind has been stolen or accessed nor contamination or propagation to Edenred's clients has been encountered," it added.



Copyright (c) 2019 CercleFinance.com. All rights reserved.