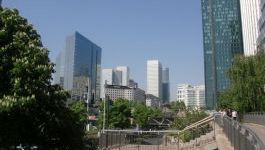 Suez: new hybrid bond issue
(CercleFinance.com) - Suez says that it has successfully completed a new issue of hybrid bonds amounting to 500 million euros.

The new securities will bear interest at a fixed rate of 1.625%, revised for the first time seven years after their issue and then every five years.

The funds raised are particularly being used to purchase hybrid bonds issued in June 2014 for approximately 352 million euros.

The Utilities Group explains that thanks to this issue it is refinancing, under attractive terms, existing bonds, while optimising its balance sheet structure and continuing to diversify its sources of financing.


Copyright (c) 2019 CercleFinance.com. All rights reserved.