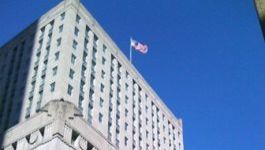 Getlink: passenger shuttle traffic up 3% in August
(CercleFinance.com) - Getlink has announced that passenger shuttle traffic of 373,084 passenger cars, up 3% y-o-y in August, with a record of 86,904 vehicles transported in the last week of August.


However, truck traffic over the month fell by 9% to 118,570, hit by the automobile market remaining lacklustre and a fall in consumption in the UK stemming from continued political uncertainties.

Since 1 January, over 1.8 million passenger cars and 1,059,127 trucks have crossed the Channel with Le Shuttle and Le Shuttle Freight, representing respective falls of 2% and 6% relative to the first eight months of 2018.


Copyright (c) 2019 CercleFinance.com. All rights reserved.