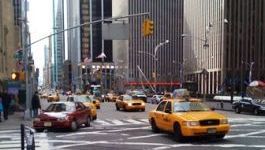 Rexel: successful bond placement.
(CercleFinance.com) - Rexel has announced that it has successfully completed the placement of its senior unsecured notes that are repayable in 2025, for a total of 500 million euros, at a rate of 2.
125%, the group announced on Monday morning.

The electrical equipment distributor specifies that the settlement-delivery and the listing of these bonds on the Euro MTF market of the Luxembourg Stock Exchange should take place around 20 November 2017.

Rexel will use the proceeds of this issue, as well as available cash to repay the senior bonds maturing in June 2022 that were issued on 27 May 2015 at a rate of 3.250%. The repayment is scheduled to be made around 15 December.


Copyright (c) 2017 CercleFinance.com. All rights reserved.