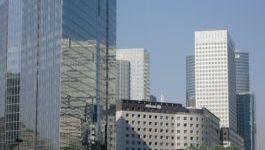 ADP: over a million signatures favouring a referendum
(CercleFinance.com) - On 4 December, the Constitutional Council announced that signatures registered by the petition for a popular initiative referendum (RIP) about the privatisation of ADP has now reached a total of 1,000,500.


For the record, 4.7 million signatures are required for a RIP to be organised.


Copyright (c) 2019 CercleFinance.com. All rights reserved.