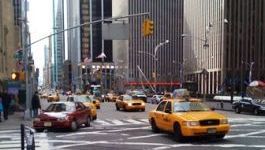 Legrand: new bond issue
(CercleFinance.com) - On Monday evening, Legrand announced that it has made a new bond issue totalling 400 million euros over eight years, with a maturity of 6 March 2026 and a coupon of 1.
0% per annum.

The success of this issue once again illustrates investors' confidence in the solid nature of Legrand's development model and the quality of its financial structure, the specialist in electrical and digital building infrastructures said.

After two successful bond issues in 2017, totalling 1.4 billion euros, Legrand is therefore continuing its refinancing operations at very attractive interest rates, while extending the maturity of its debt.


Copyright (c) 2018 CercleFinance.com. All rights reserved.