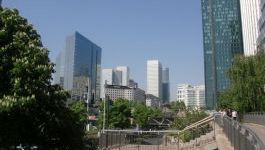 Ipsen: stock hammered after FDA decision
(CercleFinance.com) - The Ipsen group share is in a spin, down over 20% on Friday morning, after the US Food and Drug Administration (FDA) took a decision on two studies evaluating the experimental candidate drug Palovarotene.


Both these studies examined the effects of Palovarotene in the chronic treatment of progressive fibrodysplasia ossificans and multiple osteochondroma (MO). A partial clinical hold has been decided.

The partial clinical hold applies to the pediatric population (patients under the age of 14 years)... The FDA is allowing the studies to continue to treat patients 14 years of age and older. The partial clinical hold was issued following recent safety reports submitted by the company to the FDA of cases of early growth plate closure in pediatric patients with FOP treated with palovarotene," Ipsen said.

"The FDA has placed the studies on partial clinical hold pending review of additional details regarding these events and plans to issue additional requests for information within the next 30 days," it added.

With questions about a major product of its pipeline being challenged, Oddo BHF said this morning that it has downgraded the share from buy to neutral, while cutting its corresponding target price from 114 euros to 90 euros.

The market definitely agrees - in mid-morning trading the share is down over 20% at just over 77 euros.


Copyright (c) 2019 CercleFinance.com. All rights reserved.