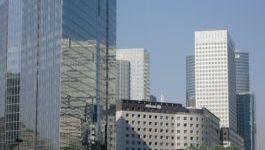 Ipsen: results of ENGAGE study
(CercleFinance.com) - Ipsen announces the positive results from Phase IIIb/IV ENGAGE study, which demonstrates that Dysport with Guided Self-rehabilitation can improve voluntary movements for patients with spastic hemiparesis in both upper and lower limbs.


Its results will be presented at the MDS International Congress in Nice this week.

The primary efficacy endpoint of this international, prospective, single-arm study was the percentage of patients classified as responders at week six after the second injection, according to the CXa in the primary treatment target (PTT) limb.


Copyright (c) 2019 CercleFinance.com. All rights reserved.