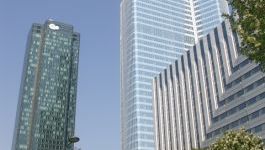 EDF: big ambitions in solar energy
(CercleFinance.com) - On Monday EDF unveiled its targets in terms of solar energy.


Via its subsidiary EDF Energies Nouvelles, the electricity group aims to develop and build 30 gigawatts (GW) of photovoltaic solar facilities in France between 2020 and 2035, in addition to its other renewable energy development activities in France and abroad.

This volume represents four times the current solar energy production capacity in France.

High, EDF's target is however in line with the government's desire to rebalance the French electricity mix through the massive development of renewable energy in the country. EDF's "Solar Plan" should also lead to the creation of tens of thousands of jobs in France during the construction phase.


Copyright (c) 2017 CercleFinance.com. All rights reserved.