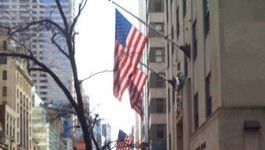 Engie: Endel and Tractebel sign contract with EDF
(CercleFinance.com) - Engie announces that its subsidiaries Endel and Tractebel have won a strategic share of the contract for the replacement of primary components ranging from three to 7.
5 tons, with EDF, including bends and pipes, on 900 MW power plants.

Highly technical, this project will mobilise the teams of some of Engie's subsidiaries in an ad hoc grouping of companies in the heart of the plant. The replacement of the components will be spread over several production units until 2026.

Completing these high-stake projects, especially in terms of safety, involves taking into account significant physical and technical constraints, while securing the duration of unit shutdowns, Engie said.


Copyright (c) 2019 CercleFinance.com. All rights reserved.